We are Committed to Providing the Most Affordable LED Furniture
Going by the high Electricity bill costs that people are encounter with every passing decade, people are paying more and more attention to environmental protection, saving electricity and reducing emissions. People prefer to the utilization of LED lights for homes and commercial units. Today, a number of Chinese LED manufacturing companies have come up and they have an array of lights as well as furniture items that not only look attractive for any occassion, but also can be of great help in reducing your expenses over monthly electricity bills.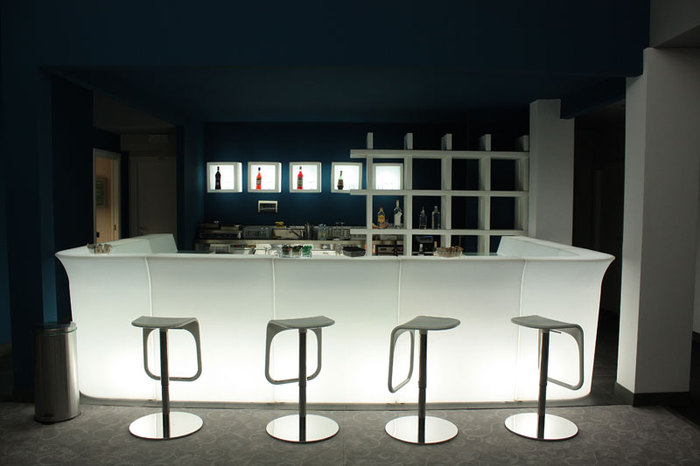 What most attracts about these LED lighting pieces, is that they come various styles, shapes and colours. Their prices set within affordable limits, people find them to be great replacements for conventional lighting equipments. Let us take a look at the most high potential LED lighting pieces that the leading Chinese companies have in store for their customers.
LED Lamp — Instead of tube lights and light bulbs, you can simple to purchase one of these lamp and place them at strategic locations on the floor or on table top or even keep them dangling from the ceiling. Developed and designed using avant garde technological practices and solutions, we hope to light up a small corner of an apartment without hurting the eyes. They are attractive, lightweight and sophisticated in appearance.
LED Table — Replace your wooden expensive tables with these lightweight LED ones. They glow and will keep your room alight. Simply transfer these pieces of light furniture to your backyard and have a small lawn party without splurging extra on lights.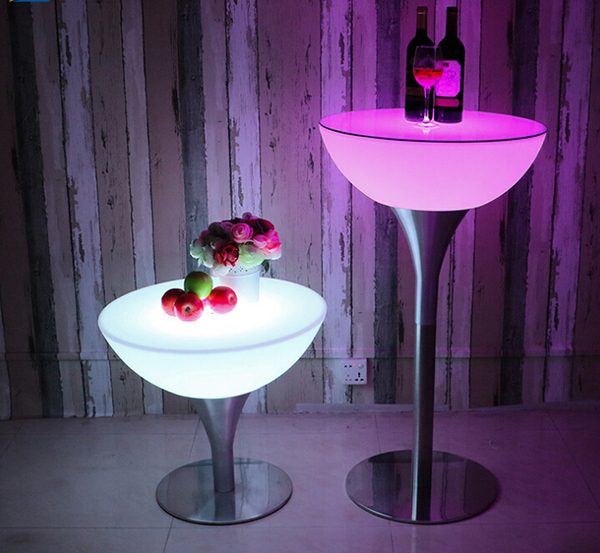 LED Chair and sofa - They can withstand 300 pounds. They are completely safe for sitting and does not hurt the skin in any way. Sitting on them for long hours ,do not make any difference except for the fact that they provide adequate amount of light besides offering a comfortable sitting experience.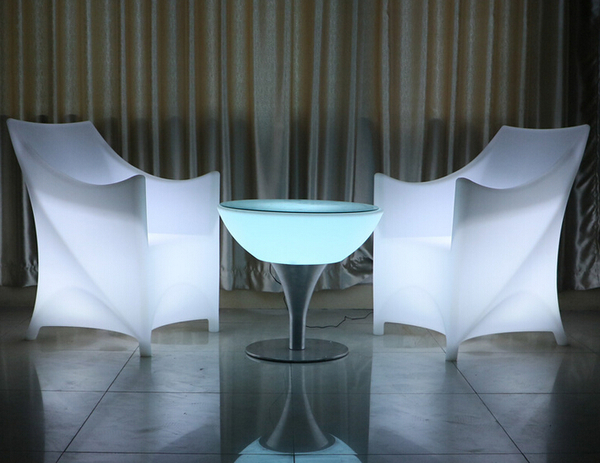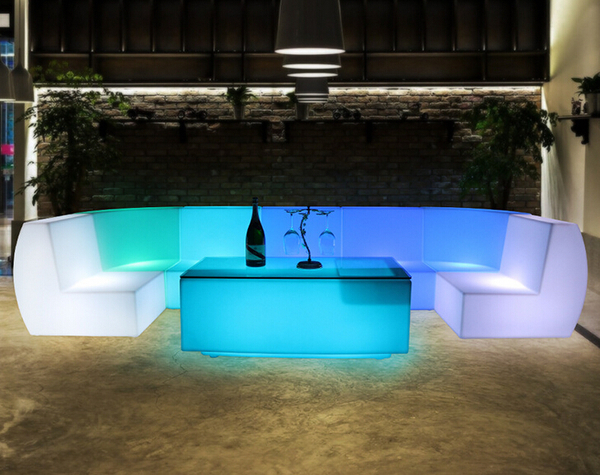 Along with the mentioned some types of LED furniture items, one can surely witness awide range of similar products like LED swing, LED seesaw, LED ice bucket, LED flower pots and LED bar table that offer colour changing as well ! They are perfect for interior decoration. Such as the kitchen bar, the swing on the balcony, the flower pot in the garden.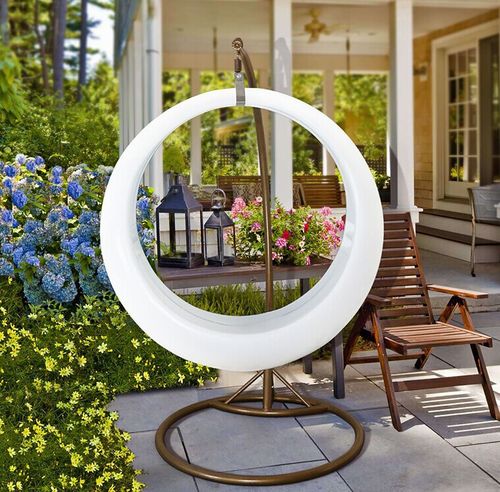 They look and feel amazing and have the potential to offer ambient lighting as well as sufficient luminescence. Besides the sizes and shapes that they are found it, you can also be assured about the quality of the products as well as the technology that has been used to bring out the best in them.
Today, a bulk of such companies have come online to reach out to more and more people across the globe. Browse through our sites to know in-detail about the products.
Contact Information
Sales:Lisa Liu
TEL:+86752 2277 856 Ext.808
F:+86752 2277 956
Mobile:+8618923606158
E-mail:sales@ledeventfurniture.com
Skype:jishun-lisa
Wechat/What's App/Viber/Tango ID:18923606158