Light Up Your Life With These Beautiful LED Light Balls!
LED Balls are brilliantly glowing orbs, radiate golden, silvery white lights, or emitting lights of various types of hues. They bring the magical touch to your garden, rooms, patio or even swimming pools. Gentle LED light diffuses from these waterproof polythene orbs which are free floating Moreover small LED glow balls can also be used for professional purposes.


For example many professional on stage entertainers use illuminated juggling balls, to captivate the attention of their audiences. The LED balls are quite flexible- in the sense, that they can radiate a soothing light creating the ideal romantic ambiance, such soft soothing LED balls are often found in restaurants. It suffices as a table decoration or a table lamp.
If desired you can also find LED Balls which radiate dazzling rays of light, which beautifies and brightens up large crowded places, the dancing lights create a lively ambiance , perfect for a nightclub or a discotheque. So if you are looking forward to brighten up your home, patio or bar the LED balls will be an ideal choice as they are free floating, easy to carry and implement and most importantly are battery operated, so there is no danger of getting an electric. Now you can brighten up your indoors as well as outdoors with these safe easy to carry lights!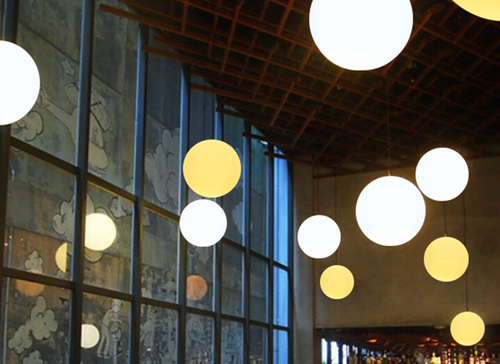 The LED light ball can be an accessory for your swimming pool, or can illuminate your room and brighten up the environment dispelling all the darkness and creating a cheerful atmosphere. Accompanied with a full charge, the rechargeable lithium battery can 7–8 hours. So in the process it saves you money and energy ( as electricity can be quite expensive).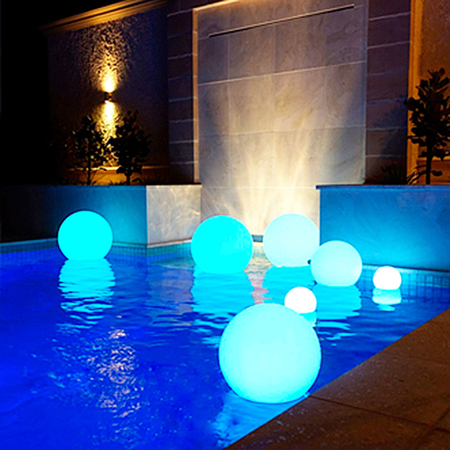 As these balls are wireless and can be controlled by a remote and you can also choose the ideal colour to suit your mood, or to match the environment of a theme party. As mentioned before these glow balls are waterproof and as they are operated by battery rather than electricity they are also shock proof and therefore are the perfect means to create the magical effect to a mundane swimming pool. And as we mentioned before it is UV resistant and wireless, so this means you can transfer to and fro anywhere and carry it anytime! It can thus be a fantastic ingredient for a pool party.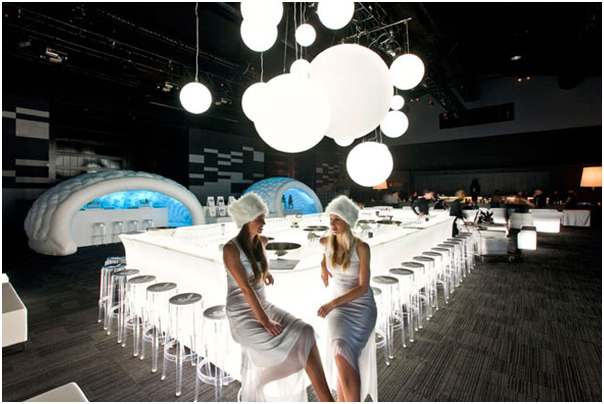 If you put it on the patio, it can add a much needed dramatic touch to your decor. So the LED light balls are not just pretty looking accessories which can brighten up your environment instantaneously, but are also environment friendly since they operate on a safe and secure ''Green Technology'' and as they are not electricity based they are regarded as both safe as well as cost effective.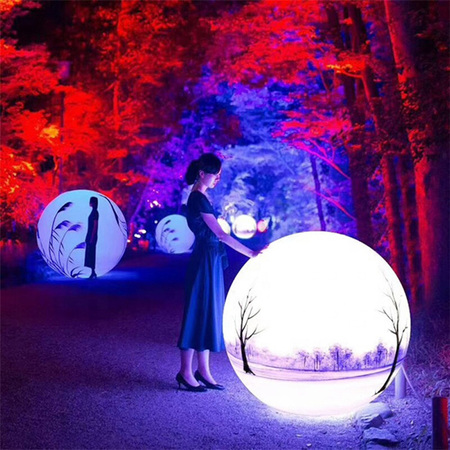 Once you bring one or a few of these balls home, your bedroom, living room, patio, terrace,lawn , parking space garden, pools etc will be beautified immediately. As your surrounding become submerged in a soothing silvery white or pale golden light, you will feel as if you are standing in a piece of paradise.
Contact Information
Sales:Lisa Liu
TEL:+86752 2277 856 Ext.808
F:+86752 2277 956
Mobile:+8618923606158
E-mail:sales@ledeventfurniture.com
Skype:jishun-lisa
Wechat/What's App/Viber/Tango ID:18923606158